Hits: 9518
Using Active Directory LDAP might be more secure than using the standard Hmailserver user verification. This was really simple, as most things are with HmailServer.
I set the local Windows 2012 Server as the AD. Source: Install Active Directory on Windows Server 2012 show directions how to do this.
I did this for our pre-installed Charming Mail Servers on Windows.
Found at :  http://charmingcloud.net/product-category/hmailserver/
After setting up AD, I only:
the DNS needs to have an MX record. As a domain controller this needs to be set. The AD that I set up is stand alone, it wasn't polling the Route 53 DNS. I know that I can set it to poll regular DNS in the universe, but I opted to just add the mx record in the domain controller. I also changed the domain A record to use the elastic  IP address instead of the internal one.
added the user to Active Directory,
Set Password not to expire

You can leave the standard "change password at next login" setting which requires login via RDP by the user

In HmailServer I Added the user with the same username (though it looks like these can be different)
clicked the Acitive Directory Tab
checked the box to use Active Directory
filled in the AD Domain Name
Filled in the user name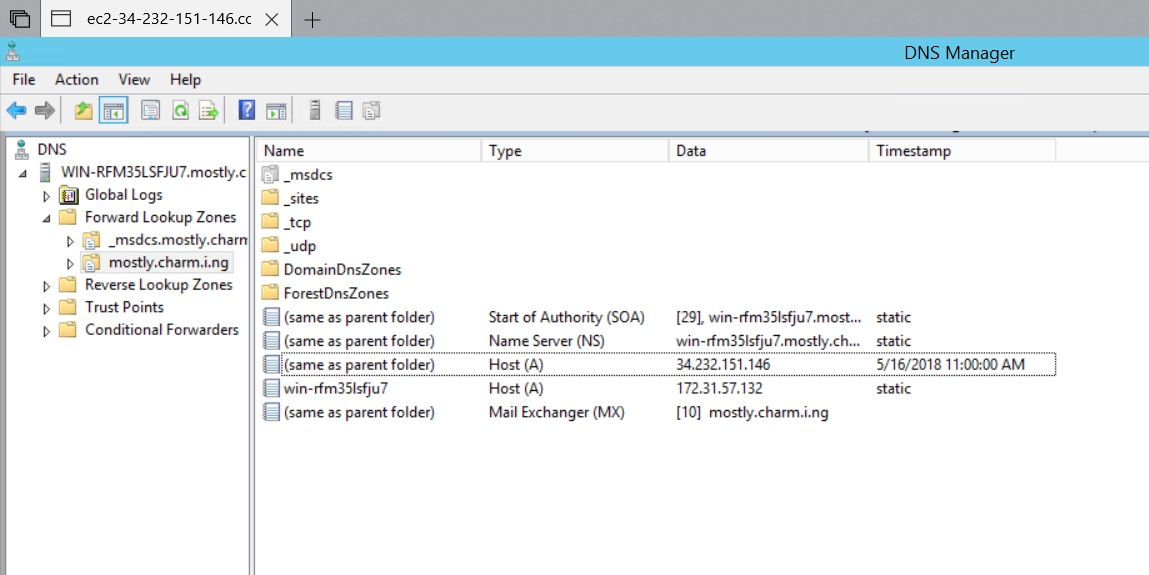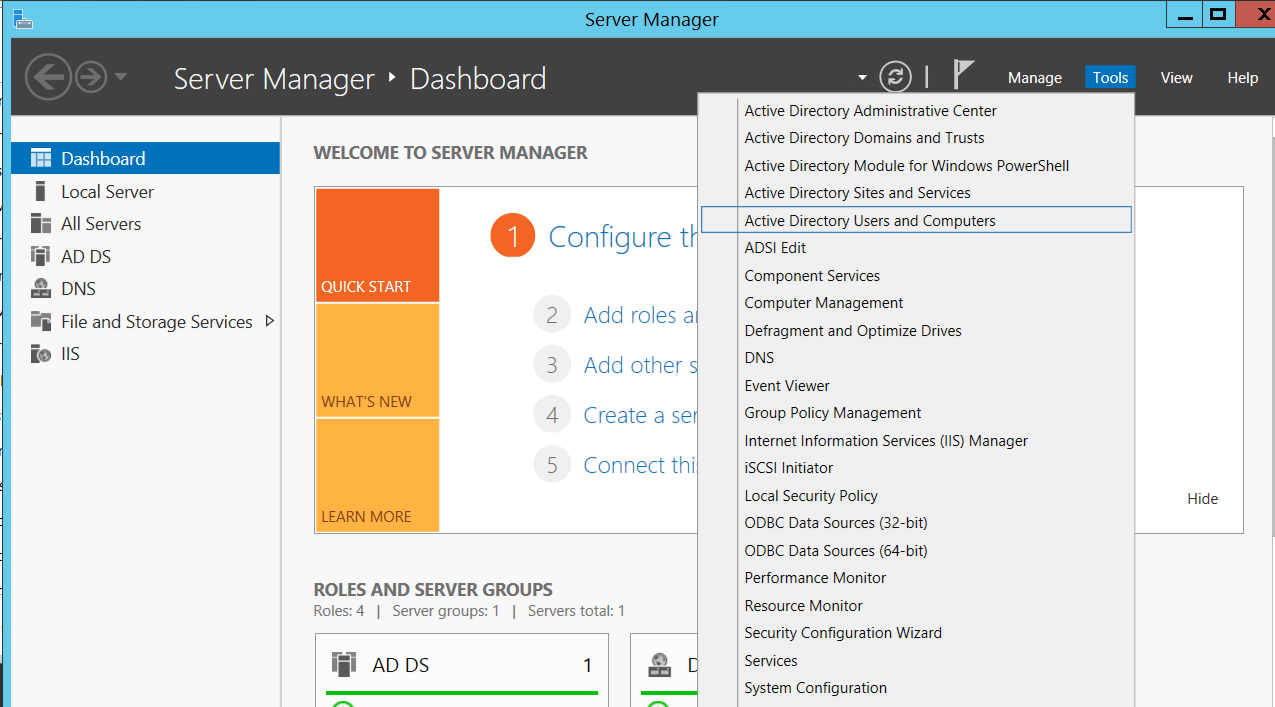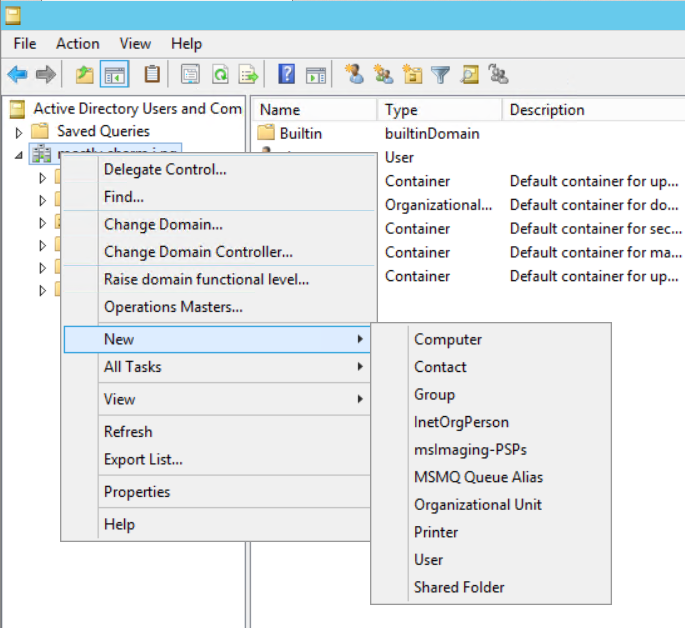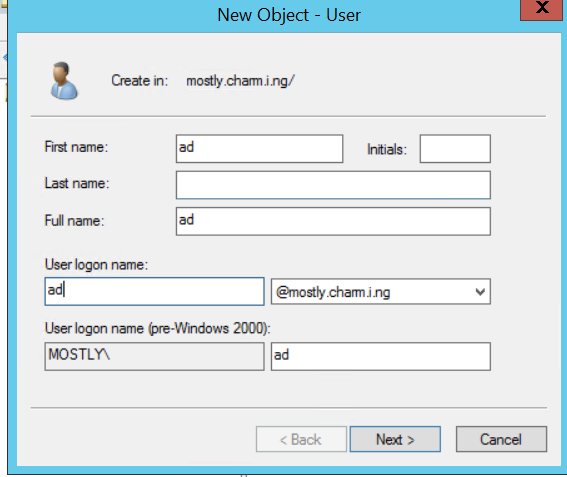 Changing the password requires logging in on Windows. For this demo I set it to never expire.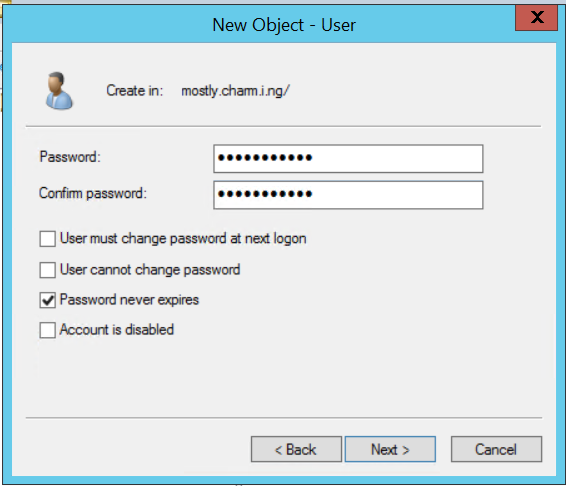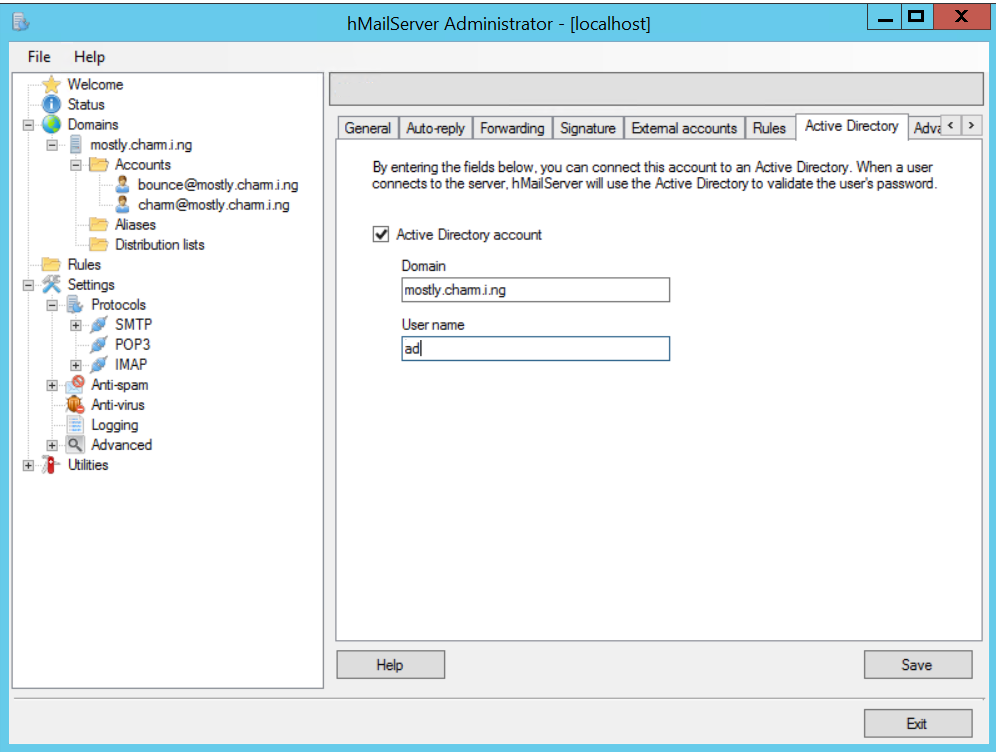 No password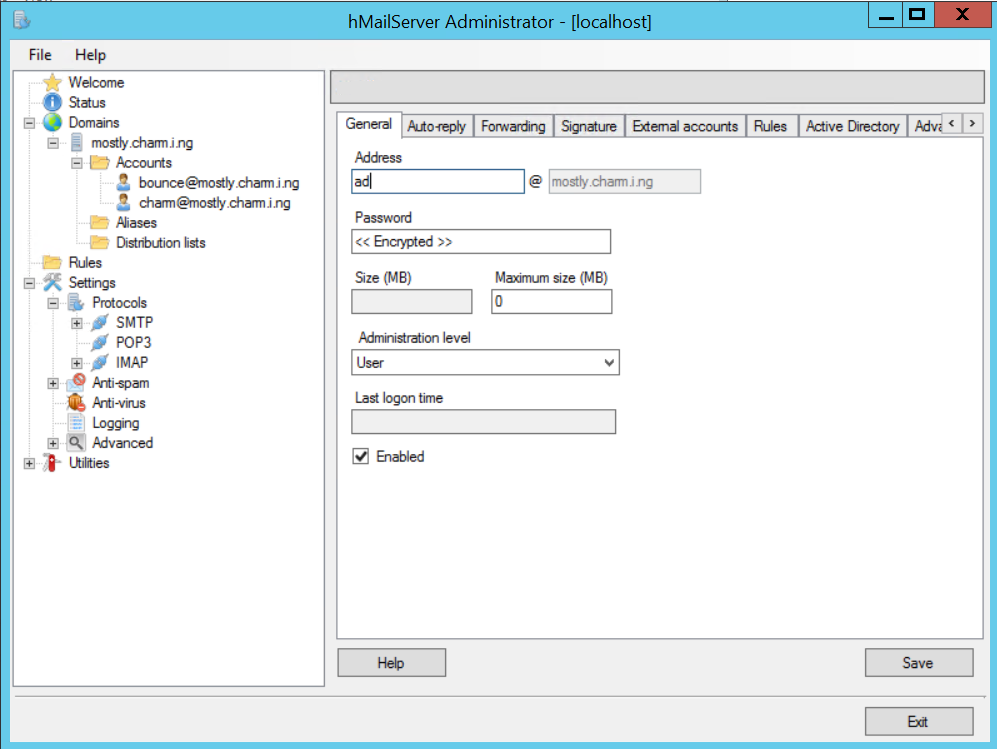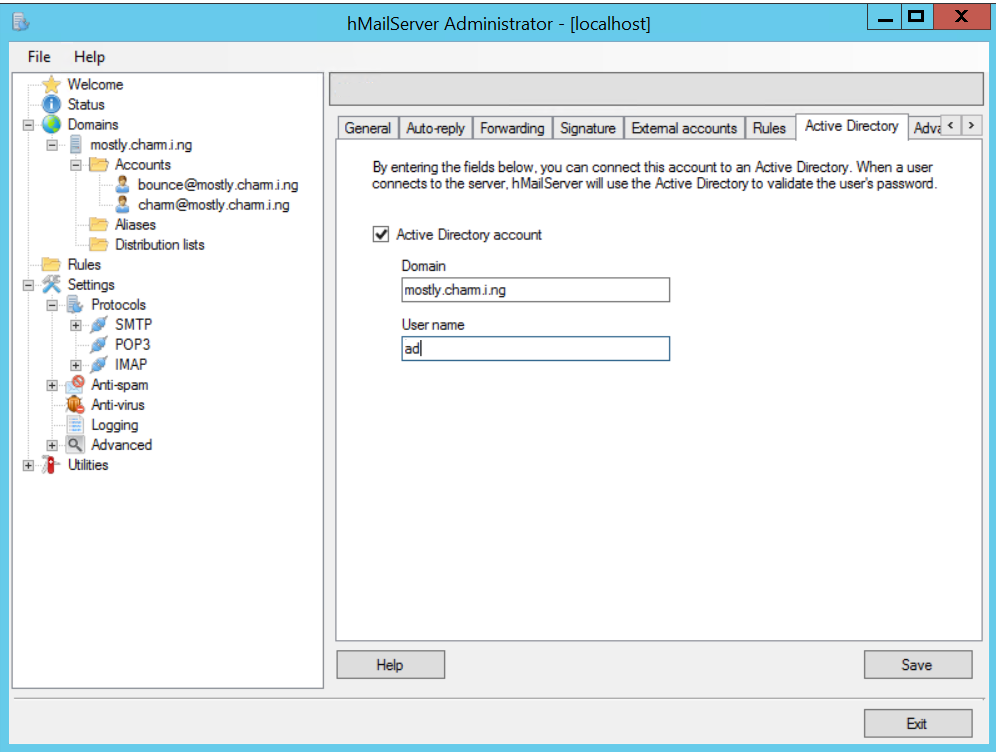 I was able to login to Roundcube WebMail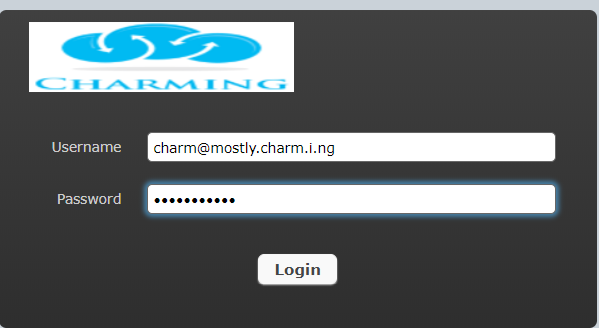 I was also able to use Outlook 2016 to connect