Hits: 367
I started working at Octopus Computer Solutions

Steve Bar Yakov Gindi has a new job. I am the Devops and Openstack/Openshift Expert. For a few months I have been working for Octopus Computer Solutions in Tel Aviv. I have been working with customers and in house with Open Source Red Hat Subscriptions software. I work in OpenStack and Openshift
OpenStack is a full Private Cloud solution. It works similar to Public Clouds like AWS and Azure, but is installed in house. We do this for Startups and Enterprises alike.
I have studied my head off and successfully completed several Red Hat certifications.  The most challenging certification is Infrastructure as a Service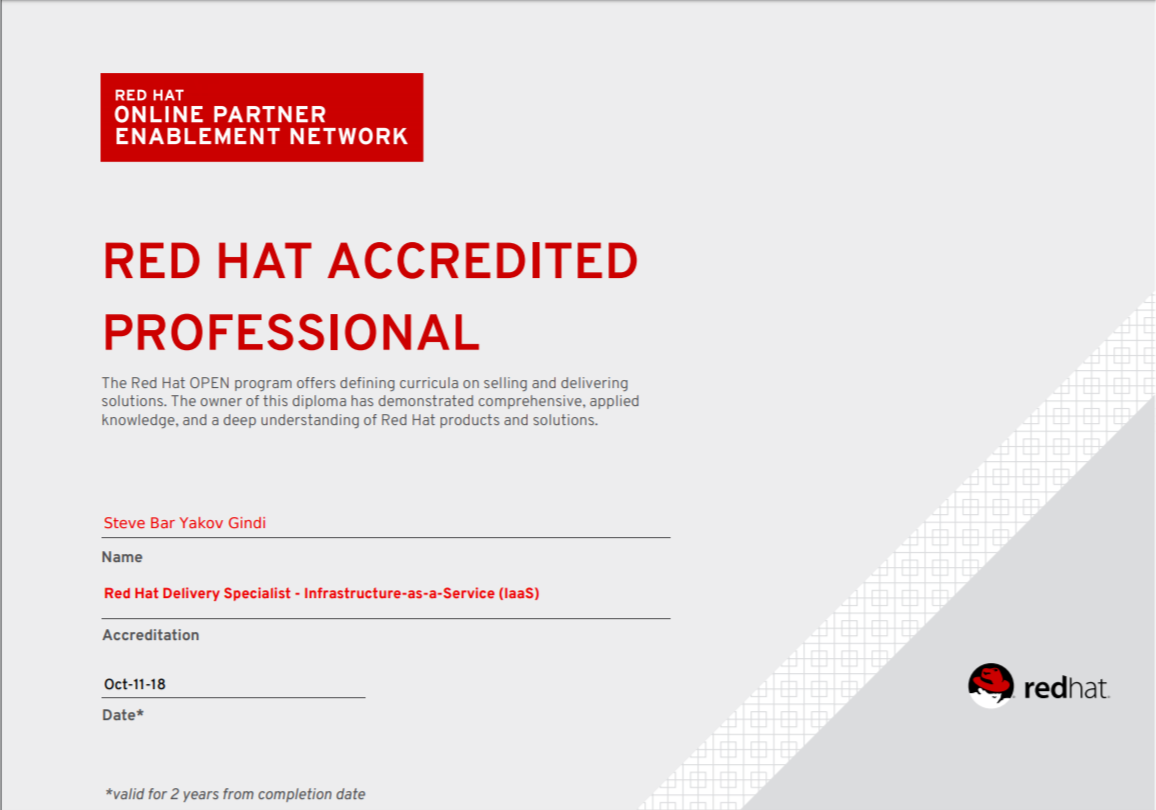 I have also installed OpenShift, both in our Lab as well as at customer sites. Openshift is a great container solution. In previous devops applications that I have orchestrated, keeping the containers communicating with each other and with the world is a great challenge. Kubernetes does solve these issues, but has a steep learning curve. Openshift makes launching Kubernetes Pods simple. It also comes out of the box with a whole Catalog of common platforms. So all developers need to do is to add their code and launch the containers.
I have also started blogging there  http://octopuscs.com/articles
I am also in charge of writing documentation for customers, giving instructions how to install Openshift and Openstack in the same way that we did for them in the lab. They then follow the instructions and install in their live production environment and for their Enterprise Customers around the world.