Hits: 2636
Here is the source file that is used to create docker's silly container names.
Source: moby/names-generator.go at master · moby/moby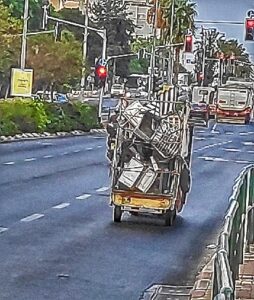 The left side has an adjective like "affectionate",
"agitated",
"amazing",
"angry",
"awesome",
"beautiful",
"blissful",
"bold",
"boring",
"brave",
"busy",
The right side show ignorance of special people as it is based on names from notable scientists and hackers. I thought that beaver was a creature!
// Hugh Beaver, British engineer, founder of the Guinness Book of World Records https://en.wikipedia.org/wiki/Hugh_Beaver
"beaver",

// Alexander Graham Bell – an eminent Scottish-born scientist, inventor, engineer and innovator who is credited with inventing the first practical telephone – https://en.wikipedia.org/wiki/Alexander_Graham_Bell
"bell",

// Karl Friedrich Benz – a German automobile engineer. Inventor of the first practical motorcar. https://en.wikipedia.org/wiki/Karl_Benz
"benz",

// Homi J Bhabha – was an Indian nuclear physicist, founding director, and professor of physics at the Tata Institute of Fundamental Research. Colloquially known as "father of Indian nuclear programme"- https://en.wikipedia.org/wiki/Homi_J._Bhabha
"bhabha",

Each name comes with a reminder as to who the genius was.
Source: moby/names-generator.go at master · moby/moby