Hits: 439
Are you tired of contacting Tech Support only to be told, after waiting for days or hours that they won't help you?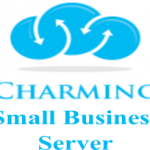 Perhaps you need to install a fancy theme or Plugin in WordPress. Perhaps the emails sent to your Gramma through their mail server have been flagged by spam filters, and of course your promotional emails get filtered. These issues waste your time, your staff's time and even your expensive consultants time.
Our Charming Small Business Server for Windows includes full Technical support.
Your Small Business likely needs Technical Support. Our Charming Small Business Server offers you help.
The Charming Small Business Server on AWS Cloud comes with very useful preinstalled Open Source Software WordPress for your website, HmailServer to use as an email server to receive email to Yourdomain, email@yourdomain.com , as well as a Webmail server, for checking and sending email. We include instruction on how to use Amazon SES to send your emails so that they get past spam filters into the inbox.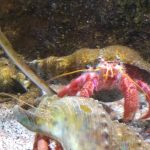 You would pay a techie a ton to install all of this, then he wouldn't give you support, or even answer your emails.
https://aws.amazon.com/marketplace/pp/B01MEEJVUU/?ref=_PTNR_inst-blfri
We have many more servers available at our Store on the Amazon AWS Marketplace